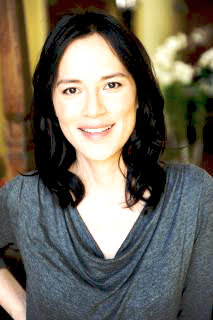 What To Expect
Scheduling And Pre-Appointment Paperwork
You can schedule an appointment by phone, email, or through the online appointment system. Visit the contact page  for office hours and other information.
Once you have scheduled your first appointment, you will be asked to complete an online health assessment questionnaire. The questionnaire will allow me to make the most of your in-office time. Rather than spend time during your appointment asking you about issues that do not apply to you, we will focus on your most pressing health concerns. The questionnaire will also give you an idea of what to expect during the visit.
Initial And Follow-up Consultations
The length of your appointment will depend on your reason for seeing me.
For routine health checks, your first session will run about 30 minutes. Based on my review of your intake questionnaire, I will follow up on any red flags that warrant discussion. Once I have a complete surface-level picture of your current health, I will recommend any bloodwork that may further assist me in diagnosing the conditions you are most at risk for. During your second visit, which can take as little as 15-25 minutes, I will share your test results and my recommended treatment plan.
If you need to see me for a more complex health issue, appointments may take 30 to 45 minutes to allow time to fully explore your symptoms, run all needed tests, devise a treatment plan, and adjust it as needed. If you are struggling with hormone imbalances, digestive issues, or weight management problems, more than two visits may be required to ensure your continued progress.
To prepare for each of your visits, I will review your relevant medical history, including your intake questionnaire, notes from past visits, and any lab results before you arrive. This allows us to have highly productive visits while allowing you to go about your day with minimal interruption.
Getting Here
The office is located at 8530 Wilshire Blvd, Suite 250 in Beverly Hills, CA. To park, enter the building's garage via Le Doux Road (rates are $3 for 15 minutes or $15 for the day). Unfortunately, we are not able to provide validated parking. Metered parking is available on the street.
Enter the building via the entrance on Wilshire Blvd and take the elevator to the second floor. The office is located directly in front of the elevator. Once in the office, please check in with the receptionist. The office is in a multi-specialty practice with other physicians, a chiropractor, a massage therapist, and physical therapists
Frequently-Asked Questions
Who Do You Treat?
I offer primary care services including health assessments, annual checkups, preventive testing, and primary care medicine to men, women, and youth aged 15 and above. I also see functional medicine patients for a wide variety of concerns, including hormonal, weight management, gut health, and immune system issues. If you are wondering whether I am the right doctor for your particular issue, call (310) 550-6728 to speak to the nurse.
Do You Prescribe Medications?
I prefer a natural approach to healing, emphasizing a healthy diet, supplements, and exercise, but I do prescribe medications if I think that is the best option. However, I usually do not keep patients on medications for extended periods of time unless necessary.
Do You Do Blood Work?
Most blood work can be performed during your visit. Your blood samples will be sent to specialty laboratories for processing. If you are not able to come into the office to have blood work done, we can send a mobile phlebotomist to your home or office or email you a lab slip to get testing either at LabCorp or Quest Diagnostics. The mobile phlebotomy service is available with most tests, however, there are certain tests that will need to be performed at the office.
What Are Your Payment Options, And What Insurance Plans Do You Accept?
We accept cash and credit cards. Your visit fee is payable immediately following your exam. Insurance is not accepted for
consultations but is accepted for most routine laboratory testing. Specialty testing which may be recommended based on
your 
health issues generally are not covered by insurance, however, we will  discuss all non-covered lab fees with you prior to
testing.
For patients who seek a more comprehensive functional medicine evaluation, cash payment based on the length of the visit is required. We will provide you with a detailed superbill after each visit that you may use to submit claims to your insurance company.
How Much Does Each Visit Cost?
Office appointment fees range from $275 – $325 for follow-ups and $500 for new patient consultations. Office fees will vary depending on the length and complexity of your appointment. Contact us  for an estimate.
What Is Your Cancellation Policy?
If you need to cancel or reschedule, please inform the office by phone no less than two full business days prior to your originally scheduled appointment. Excepting emergencies, no-shows or cancellations made less than two full business days prior to your appointment will incur a $55 charge. Please note that appointment changes must be made by phone. If you attempt to send an email to our automated, no-reply scheduling system, we will not receive your message.
Learn more about Khanh Perrin, MD's background and approach. You can also contact us if you have any questions or to schedule an appointment.
Khanh Perrin, MD is a diplomat of the American Board of Internal Medicine (ABIM) and the American Board of Integrative and Holistic Medicine and the American Board of Internal Medicine (ABOIM). She has trained at UCLA Harbor Medical Center, Loma Linda Medical Center, and Huntington Hospital. She has studied at the Institute of Functional Medicine, Academy of Integrative Health & Medicine, the American College of Nutrition, Temple University School of Medicine, Scripps College, and San Diego State University.