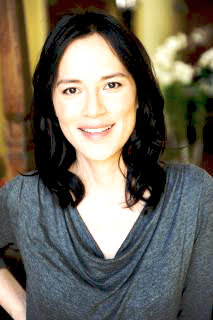 I have always been interested in what things are made of and why things work the way they do. My curiosity, detail-oriented nature, and desire to help others inspired me to become a medical doctor.
I have been practicing medicine for over 15 years and spent a lot of that time in internal medicine. Over the years, I have treated many conditions which were preventable. Because I was not given the opportunity to treat those conditions earlier, many of them had already progressed to the point that drastic measures were required to turn them around. What I really wanted was to help people live healthy, high-quality lives, but I spent most of my time just trying to make people less sick.
I also wanted to improve the patient experience. Conventional medical facilities are hierarchical in structure, and doctors there are encouraged to be clinical and somewhat impersonal in their approach. They see high volumes of patients each day, making it difficult for them to slow down and really get to know their patients.
Discovering The Power Of Holistic, Functional, and Integrative Medicine
By no means am I against conventional medicine. Its practitioners are among the most intelligent and caring people I have ever known, and pharmaceutical drugs are the most effective treatment for many conditions. Conventional medicine plays an important role; you better believe that if I ever get into a serious car accident, I will be heading to a hospital, not to an integrative medical center.
But I wanted to spend more time helping patients thrive, not just survive. That desire led me to expand my training into new areas. I earned my board certification in integrative and holistic medicine.  I have attended numerous conferences on hormone optimization, nutrition, digestion, toxicity, chronic infections, and aging.
I enjoy having my own practice, which specializes in holistic, functional, and integrative medicine.  Watching each patient heal confirms my belief that an imbalance in one area of the body can cause problems in many others. Treating the root causes of my patients' afflictions instead of just their symptoms has helped them heal more quickly and avoid complications later in life. Rather than providing temporary fixes, I offer an environment where patients are empowered to achieve optimal health.
When I worked in internal medicine, I saw many doctors rushing from one patient to the next, barely able to skim patients' charts before greeting them. Conversations with patients were brief, leaving little opportunity to collect important information. To better serve my patients, I do things differently in my own practice. I try to explore each patient's unique situation and get a thorough understanding of their medical history. This allows me to provide treatments that address root causes and set them up for long-term health.
My passion for healthy living extends into my personal life. When I am not helping patients, you can find me at the gym, at the yoga studio, or outside simply enjoying nature. I enjoy vigorous workouts, but I also like to incorporate lower-key activities like restorative yoga or walks along the beach. I make my health a priority. It's difficult at times, but I try to follow the same advice I give my patients: To balance my professional life with my desire for physical and mental well-being.
Khanh Perrin, MD is a diplomat of the American Board of Internal Medicine (ABIM) and the American Board of Integrative and Holistic Medicine (ABOIM). She has trained at UCLA Harbor Medical Center, Loma Linda Medical Center, and Huntington Hospital. She has studied at the Institute of Functional Medicine, Academy of Integrative Health & Medicine, the American College of Nutrition, Temple University School of Medicine, Scripps College, and San Diego State University.